Patio Leak Detection San Diego
When Patio Leaks Put A Damper On Enjoyment
Are you looking for patio leak detection San Diego? A patio is one of the most low-maintenance ways to relish time out-of-doors. Besides being relaxed to clean, this contented relaxation space increases the value of your home. Nevertheless, unless you sufficiently waterproof the patio, it can cause leakages like any other concrete or foundational structure. Patio cracks gather fragments and accrue water over time. If left unrestricted, these weak spots may ultimately impair the whole patio or let water into your house.
Symptoms and Causes of Patio Leaks
Cracks tend to occur if the ground beneath the concrete is uneven. Or if the segments of the patio get critically more water than the rest. Inappropriately decanted or equipped concrete can also lead to cracking.

If your patio is not draining appropriately, it becomes more susceptible to water damage. Indications of water damage comprise cracking, staining (frequently due to mold growth, typically if your patio is enclosed and doesn't get a lot of sunlight), and disintegrating.

While it's a usual thing for your patio to sink a little over the period, the concrete falling too much is an added indication the patio isn't draining well. That happens because the soil under the concrete remains wet for a long time.
Patio Leak Inspection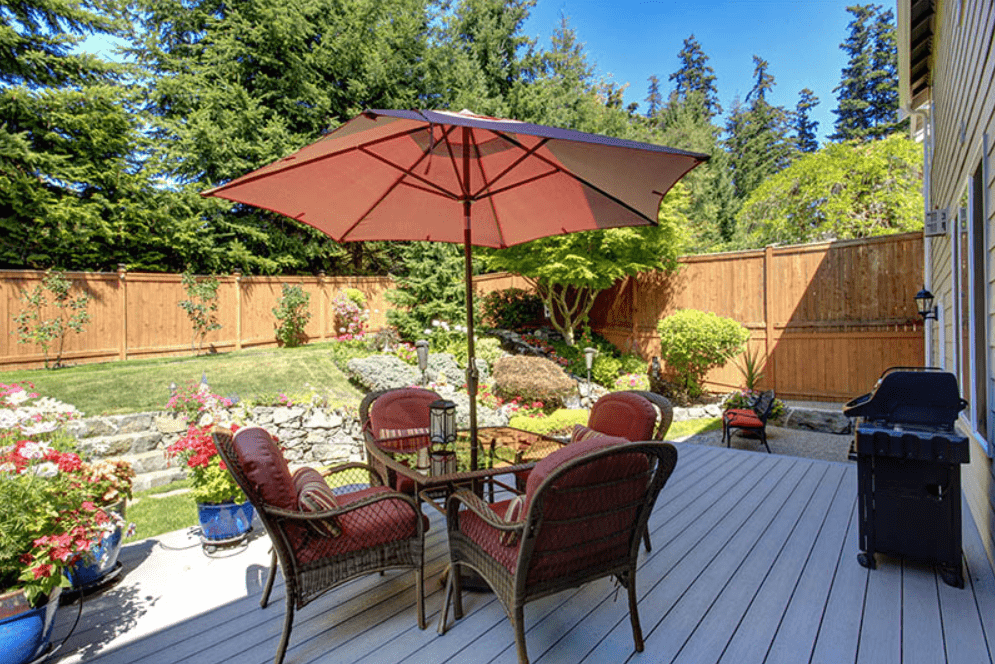 To do an early examination for patio damage yourself, check for the following:
Cracks, chips, or parts that look flakey or crumbly. This kind of damage is known as "spalling."

The unevenness, i.e., one side of the patio is higher than the other.

Pooling water.

Staining, mildew, or mold in the house

Check for the leakages by the inner wall nearest the patio in the house. Occasionally, if you didn't pour the concrete patio at the proper depth, it can cause leaks in your home's foundation.
When Is a Patio Leak a Job for the Pros?
If you are looking for Patios services in San Diego, you have come to the right place. Contact 1st Response Leak Detection for pipes leak detection, repair, and installation services. We have years of experience working in this industry and have a wide range of customers. We have done installations ranging from residential use to commercial use. If you want guidance on what type of flagstone you should install, get in touch with our professional right away. We will make sure that we provide you with a solution that will work best for you.
Our emergency helpline number is (619) 374-8554, and we are available 24/7 throughout, whether on weekends or holidays. If you doubt a plumbing leak or are sure of a plumbing leak, call us for the best San Diego Leak detection services at affordable rates. You can also visit our website for guidance or any questions; fill out the contact form, and we will get back to you.
Contact 1st Response Leak Detection San Diego