Leak Detection Services San Diego
San Diego Leak Detection & Repair Services
Are you looking for leak detection services San Diego? Water leaks are always frustrating as a homeowner. They can be a nuisance, but you should deal with them on time. If you are not sure that there is a plumbing leak at your house, you need to worry and let us handle it. Call at 1st Response Leak Detection for the best Leak Detection services at affordable rates. We have the required material and equipment, the best service, and a trained team to quickly detect the problem and solve the issue on the spot.
Whether you have a kitchen nozzle leak, a leak in your toilet tank, or a poorly sealed washer hook-up, our leak reparation team can get it fixed fast. We specifically use high-quality, name-brand spare parts, so you can be sure that your leak is secure for good and not just rapidly repaired. These repairs take under an hour and pay for themselves quickly.
Leak Detection Services:
What Causes Plumbing Leaks?
Damaged or poor-quality gaskets

Ball, container, and disk nozzles with worn O-rings

Worn Inlet and outlet seals (disc-style faucets)

Residue build-up

Worn O-Rings in cartridge style nozzles

Ball socket seal disappointments due to exhausting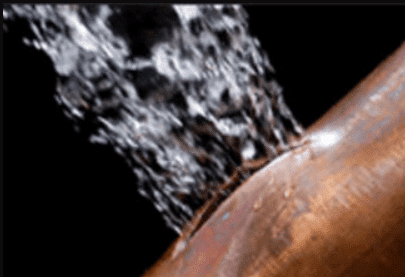 Plumbing leaks can be in different forms. The smart thing to do is to deal with the problem on the spot instead of delaying it. That is our expertise, good plumbing services. We can more swiftly and efficiently find out where the leak exists and what is (are) the cause of it. We tell our customers the details about the leak and how we can most effectively, affordably, and minimally-invasively fix the problem. With us, you'll know the total cost of repair before the repair work begins, and you won't need to worry about any extra fees. We solve problems the right way, and you can always count on us for exceptional service.
 Some of the areas where household leaks are common are:
Appliances

Water Heater/Tankless water heater

Sump Pump

Sinks

Showers

HVAC equipment

Downspouts

Gutters

Patio

High water pressure

Windows

Room
Plumbing problems are usually ignored and gone unnoticed. That is why the idea of a plumbing company visiting your place to check leaks and pipes may sound unusual. Maintenance on an annual basis is incredibly essential to ensure that your system is working well. Also, it would help if you never ignored leaks because they can lead to more significant problems. Hidden leaks are a severe problem, mainly if they are close to your building's mechanical elements. Water damage is the second most damaging business in terms of the insurance. Maintaining insurance is a real challenge and not just retaining it.
1st Response Leak Detection is proud to serve San Diego, CA, with their plumbing skills. If you are looking for Leak Detection services, you have nothing to worry about as we have your backs! Call us today at (619) 374-8554 and avail our affordable and efficient plumbing services like no other in San Diego, CA.
Contact 1st Response Leak Detection San Diego