Kitchen Leak Detection San Diego
Are you looking for kitchen leak detection San Diego experts? You spend a lot of time in your kitchen, making memories, creating new dishes, and spending time with your family. Kitchen leaks can be a nuisance, but you must deal with them before they ruin your house. 
The minute you feel there is a kitchen leak in your San Diego, CA, house, or workplace, it is necessary to call us right away to detect and see the problem. With our team of experts, we are fast in finding the problem and charging economical rates. 1st Response Leak Detection is the best in helping you detect leaks.
A remodeled kitchen will look aesthetically beautiful, and you would want to spend more time with your family. Get solutions like smart storage, the latest technology, and gadgets installed. Replace the old refrigerator with a well equipped better one which is upgraded and fits everything.
How Fast Can Mold Grow Under My Kitchen Sink From A Leak?
Mold can grow from a leak within 48 hours under the right conditions. Kitchen leaks offer to generate that ideal setting because of dampness, dusk, and nutrition source.
How Do I Find My Kitchen Leaks Under My Cabinets?
Wear and tears occur naturally, especially in bathrooms and kitchens, so you need to get help from professional services. Pipes tend to get blocked due to residue and pollutants build-up, causing further leaks and corrodes the lines. Please don't go for the chemical solutions as they tend to corrode the pipes and drains. Contact professional services for long term cleaning methods. You can make a long term investment once and for all.
Here are the seven causes of kitchen sink leaks:
Nozzle Sprayer Leak

Air Gap

Garbage removal

Water Filter System

Water Tube

Basket Sieve

The Most Common is The Drain Pipes Leaking
1st Response Leak Detection Tip On Kitchen Sink Leaks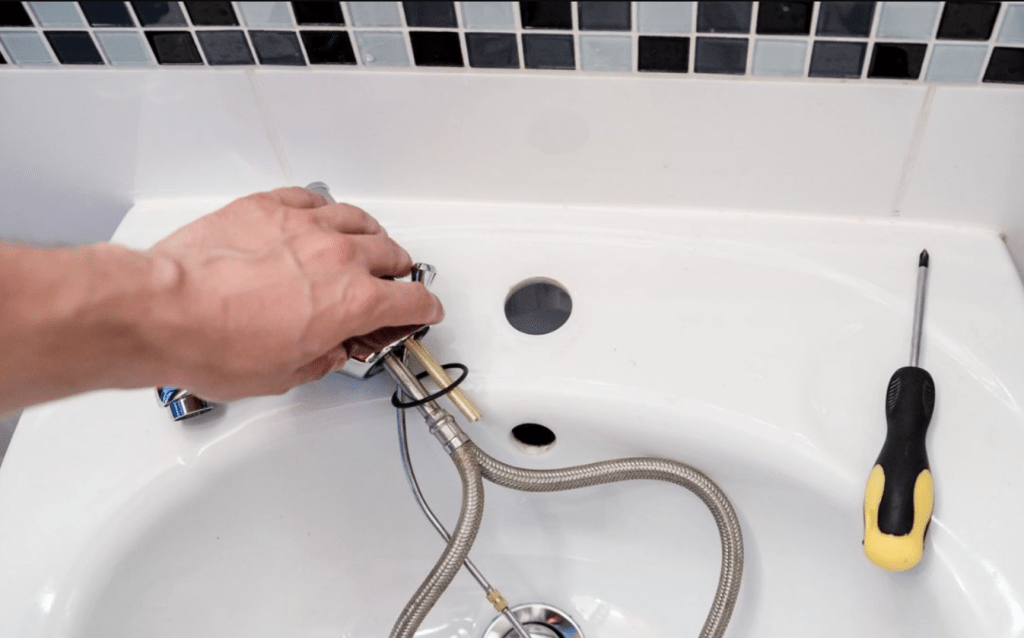 We provide all sorts of leak detection related services, whether it is a kitchen of your dreams or a guest house or even installing new cabinets; get it done before the holidays to avoid late deadlines and mishaps. You want to leave the right image and impression of your house on the guests and so excite them with your cutting-edge, excellent bathroom or kitchen renovation. At 1st Response Leak Detection, we take last minute orders before your holidays start and give you the best quality services.
It would help if you got the old pipes replaced on time to avoid leakages and plumbing issues. When the cold temperatures hit, so at least your pipes won't burst and leak; otherwise, your lines will cost you more than the remodeling. Get the plumbing related work done before winter arrives.
1st Response Leak Detection is proud to serve San Diego, CA, with their plumbing skills. If you are looking for Leak Detection services, you have nothing to worry about as we have your backs! Call us today at (619) 374-8554 and avail our affordable and efficient plumbing services like no other in San Diego, CA.
Contact 1st Response Leak Detection San Diego