3 Of The Many Risks That Home Water Leaks Pose In San Diego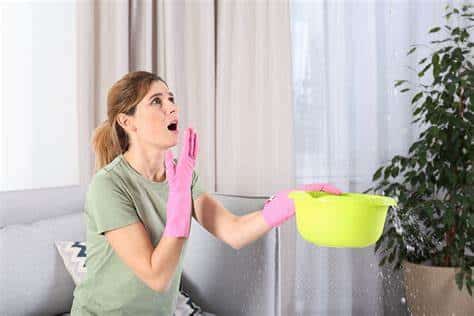 Water system leaks are typically viewed as an inconvenience rather than a serious problem. However, even small water leaks can cause a variety of issues in and around your home if they are left unattended for a long time. The following 3 dangers from water leaks in your home are diverse:
Pests
One danger associated with having water leaks in your home is the presence of bugs. Smaller mice and insects are drawn to the dampness created by leaks, and once these pests have entered your home, it can be difficult to get rid of them. In addition to being an annoyance, pests have the ability to infect your family with diseases, endangering everyone's health.
Mold Is Present
Another issue connected to water leaks, which might result from these breaches, is mold growth. Mold is a type of fungus that thrives in damp, dark environments. If mold is not contained, it has the ability to quickly spread and cause serious damage to your property. Mold may have a disastrous impact on a building's structure as well as a person's health, causing problems with the respiratory system, allergies, and even infections.
Leaks May Be The Source Of Water Losses
Last but not least, leaks may result in water loss. Even a small leak could cause a large water loss over time, which you would have been liable for paying for. In addition to wasting water, leaks can significantly raise the cost of your monthly water bill.
Although the existence of water leaks in your home may seem to be a relatively minor concern, as you can see, they actually pose a serious threat to your family's health. If there is even the slightest potential that your home has a leak, it is crucial to have it fixed as soon as possible. Ignoring a water leak could lead to even more serious problems in the future.

FAQs
What Is The Chance Of A Water Leak?
Two of the numerous potential consequences of a water leak are mold and mildew, and they are possibly the most important ones. In humid environments, on damp surfaces, and in places where moisture may easily accumulate quickly, mold and mildew are more likely to form, grow, and flourish. Every day, even a few drops of water are sufficient to create damp areas that are perfect for the growth of mold.
Is There A Chance I Could Become Ill From A Water Leak?
a disorder that results in throat, nasal, and skin inflammation. an itching or reddening of the eyes. The ongoing coughing and sneezing could be symptoms of a serious allergic reaction. lower and upper respiratory tract infections
Why Is It Important To Repair Leaky Faucet Issues Right Away?
The most dangerous plumbing issue, according to the Environmental Protection Agency (EPA), is a leaking faucet. Leaks should be fixed as soon as possible to reduce water usage by more than 10%. You risk wasting hundreds of gallons of water each month if you opt to overlook the issue.
Conclusion
Contact the experienced team at 1st Response Leak Detection right away at (619) 374-8554 to benefit from our top-notch services in the San Diego, California region.
Call the experts of 1st Response Leak Detection at (619) 374-8554 to avail of our leak detection services in San Diego, CA.
Contact 1st Response Leak Detection San Diego